Pull-up Roller Banner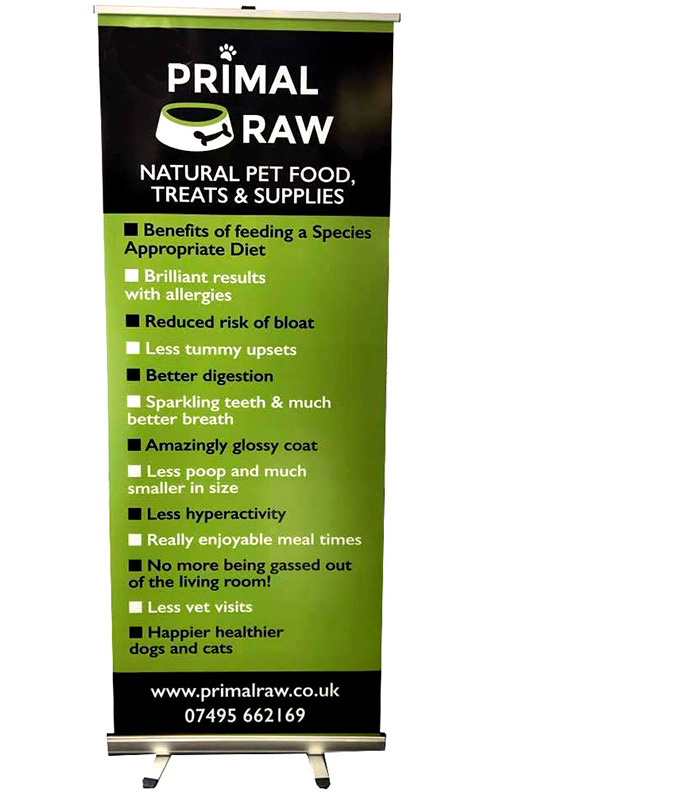 Our pull-up roller banners are great for when you are involved at an exhibition or trade fair.
But also why not leave one up in your reception area all year round.
Great impact when in use but packing away easily for transport or storage into the supplied carrying case.
2000mm high and available in a variety of widths, from the most popular 800mm, 1000mm, 1200mm and even a whooping 1500mm (that's nearly 5 feet wide in old money!).
They take up very little floor space once set up they can create a serious impact.
Roller Banners are super easy to assemble, if you take them  to an event, you can have them set up in minutes. Each banner has a retractable mechanisim where you pull the banner up from the base.
Included in the price is a lightweight carry-case to keep banner and support pole safe and with carrying handle.
They really do make a serious impact. As usual we have samples that you can see and we can demonstrate how easy and quick it is to assemble.
Call us on 01473 351270 or fill in the form below and we will get back to you