Customer Loyalty Cards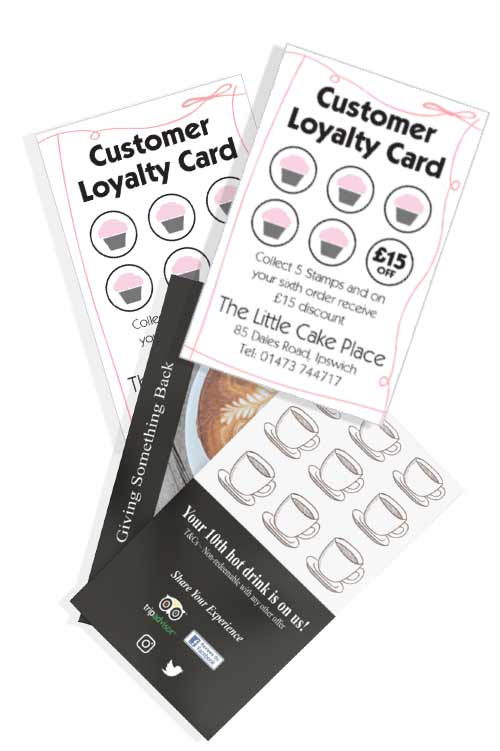 Once you get a customer you want them to keep coming back. Our range of Loyalty Cards are a great way to show your customers you value their custom.
Each time they visit and purchase you stamp their card and when it's full they get a reward…. it could be a free cup of coffee or perhaps a special discount, the choice is yours.
But that little reward will make them want to comeback time and again.
Loyalty programs have long been used in businesses such as coffee shops and car wash companies but in fact they can be used by any business as a means to keep customers.
It's one of the most cost effective marketing solutions available to your business.
Please note: If you are going to be stamping your loyalty cards, we recommend an uncoated card as it will dry quicker when stamped.
Give us a call to discuss your needs.